La serie negra (2020)

Series of drawings made with white ink on black paper. In this series we propose to reinterpret Christian hagiography in the context of today's urban youth. In this way San Roque becomes a skater lost in a forest and Santo Domingo a village boy who takes a bath in the lake.
---Serie de dibujos realizados con tinta blanca sobre papel negro. En esta serie nos planteamos reinterpretar la hagiografía cristiana en el contexto de la juventud urbana actual. De esta manera San Roque pasa a ser un skater perdido en un bosque y Santo Domingo un muchacho de pueblo que toma un baño en el lago.


San Roque
white ink on black paper
21x29 cm
2020
San Domingo
white ink on black paper
21x29 cm
2020
(Private collection)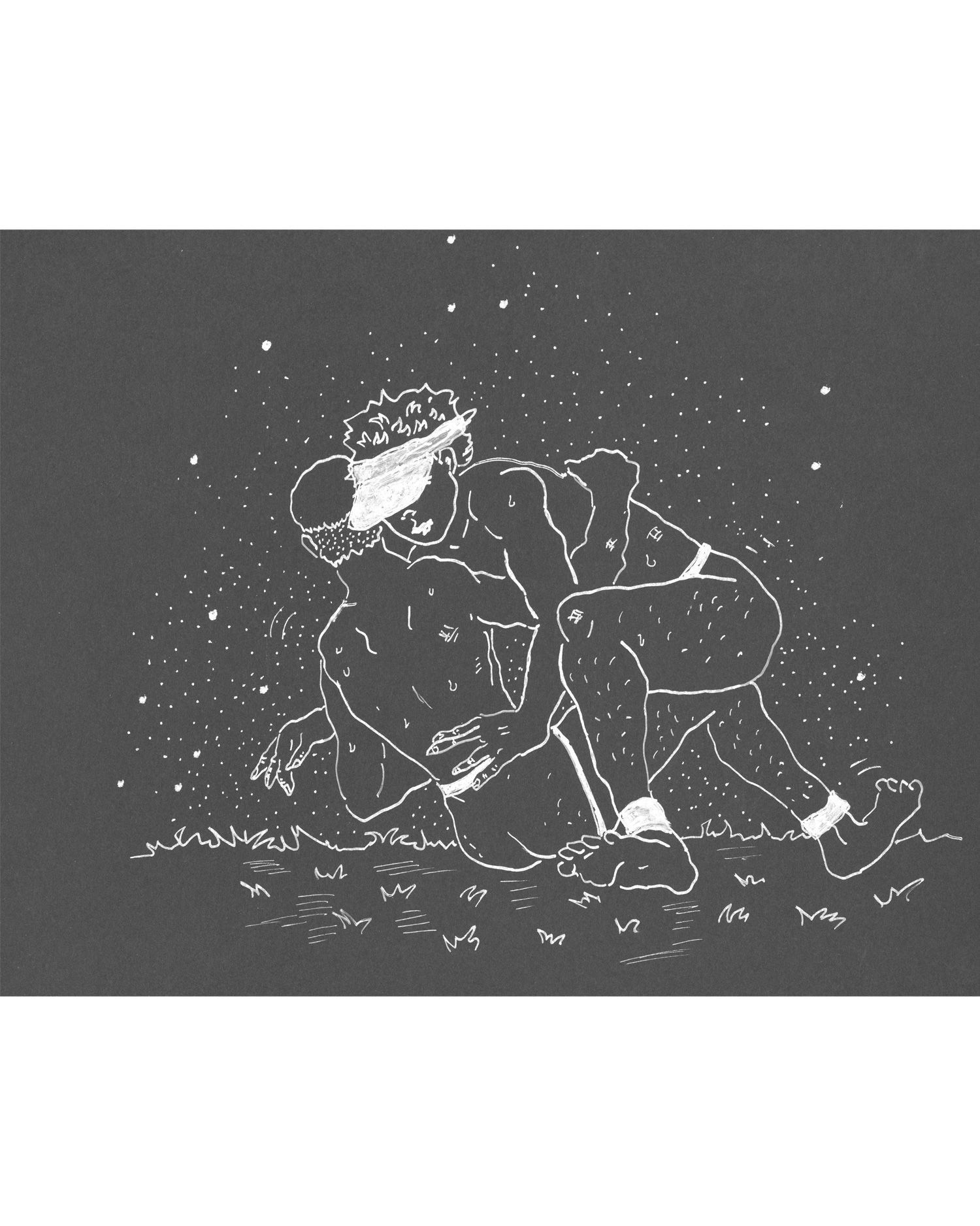 Lucha en verano
white ink on black paper
21x29 cm
2020