2017

Kontuz!

Solo show at Alkolea beach, San Sebastián, Spain
---

Last stop of our first research trip to the Basque Country in 2017. Kontuz (be careful in Basque) is a project that we present in San Sebastián. The Basque and Catalan skate environment also meet the landscape of Moralzarzal, a small town where Dante lived his childhood and adolescence. The noise that comes from Txirbilenea (old factory in Bilbao taken by young punks) overlaps with Franco's grave and the blood of the bulls.

A fresh wind comes through the graffiti: "Kukutza ikutu bez!" (which means in Basque "don't touch Kukutza", a squatter social center that was violently evicted by the police in 2011). The squatting movement cracks the facist bridge that is still a mass.

Between branches and trucks another temple rises. The young monsters that congregate here share a secret bond, that of the will to prevail over authoritarian adults. They dissolve rotting matter to find the golden skate.


---
︎
︎What is it: solo show
︎Where?: Alkolea Beach Gallery. Pasaje Alkolea 1, Egia, San Sebastián, Basque Country.
︎When?: 2017

---
Carro 6 (versión I).
Sculpture. Structure of remains of a bed and window frame, inscriptions, rock magazines, high impact plastic plates, transluminal photographs, found objects and LED light. 110 x 120 x 80 cm. 2017.
S.T.
Analog photograph.
Edition 1/5
40x65 cm
2017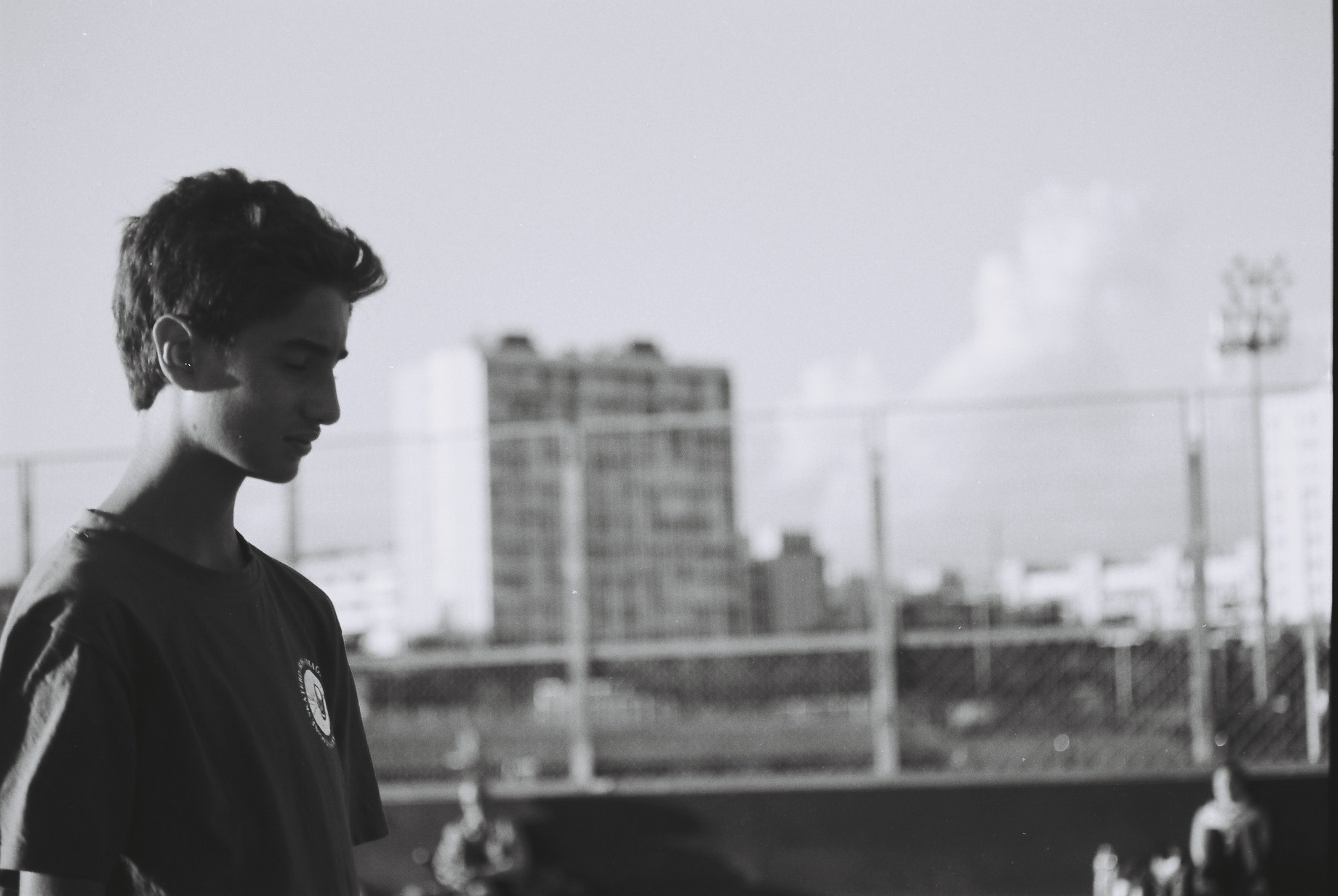 S.T. (Boy at Barcelona Skatepark de la Mar Bella)
Analog photograph.
Edition 1/5
40x65 cm
2017
S.T.
Analog photograph.
Edition 1/5
40x65 cm
2017
S.T.
Analog photograph.
Edition 1/5
40x65 cm
2017