︎
"Fuegos fatuos"
---
Strange swellings at night …

It is believed that the wildfire – better known as bad light in Argentina – is a chemical phenomenon – light originated by the release of various gases from rotting organic substances (bones, meat) that are commonly seen in fields, swamps, cemeteries .

These curious inflammations at night, which have fed terrors and legends, serve as a lens to analyze the practice of skateboarding as a form of ritual. The risk, the body, the injury, the cut and it are emitted by their own lights in a skatepark.

From a laboratory strategy, we surgically analyze fragments, not only of bones, but of memories, sensations, and heartbeats that define the identity of a group of fellow skaters from our city in relation to the intimate spaces that define them.

Each light machine comprises its own system of knowledge. Together they spin a map of skin smelling of plaster, drawn in dots and scraped knees. These vulgar, organic, fuzzy and abundant mounds are punk crypts and cremation pyres that enliven us like the startup sound of the Playstation. Ramps and railings set on fire like votive offerings that go through time, when most Old School skaters created their own tracks with what they found. An atlas of the daily life of each child portrayed who confronts us with our own fragility.

This installation is also a continuation of previous works, where we incorporate elements of urban culture and punk-rock into contemporary language.
---
︎
︎What is it:
Exhibition
︎Where?:
Buenos Aires, Argentina.
︎
Place:
Centro Cultural San Martín, Sarmiento 1551, Buenos Aires
︎When?:
02/08/2017 - 10/09/2017
El carro de las hojas de hierba (carro N1).
Installation. Metal structure, bricks, sand sculpture, transilluminable photographs, Walt Whitman poem, intervened plaster arm, cut out acrylic plates, cold led light, pieces of old skates. 360x100x90 cm. 2017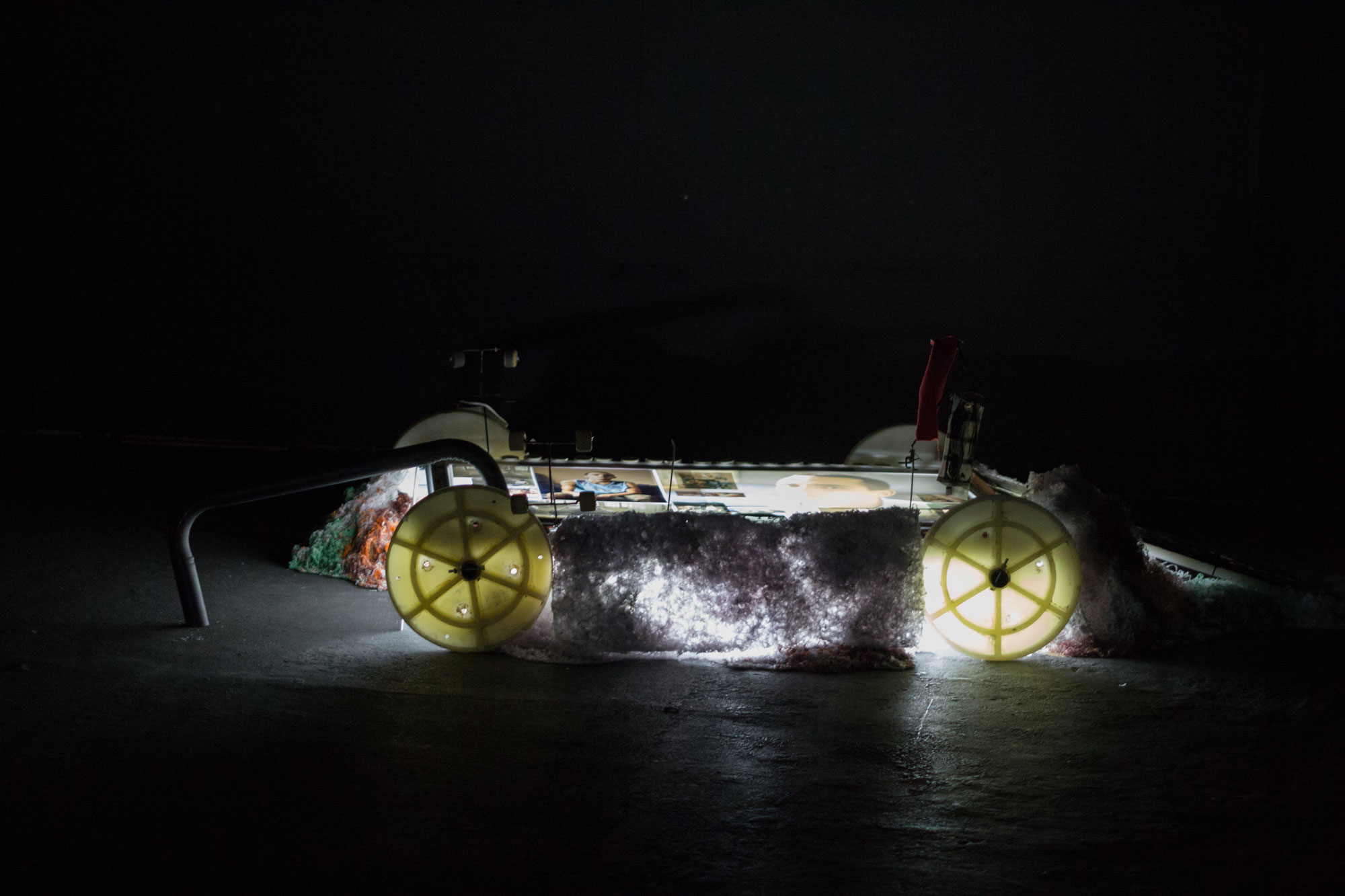 El carro de Javi (Carro N3).
Installation. Metal structure, silkscreened pennants of the portrayed boy, transilluminable photographs, drawings on various papers, polypropylene wheels, spout, cut acrylic plates, skate wheels, cold led light, compacted polypropylene biruta bread, painting on polypropylene sheet. 300x100x60 cm. 2017.
S.T.
2017
Copy 1/3
Digital photograph.
Fine art print.
40x60cm
Agustín papeando
Copy 1/3
Digital photograph.
Fine art print.
40x60cm 2017
Agustín
1/3 copy
Analog photography.
Fine art print.
30x45 cm 2017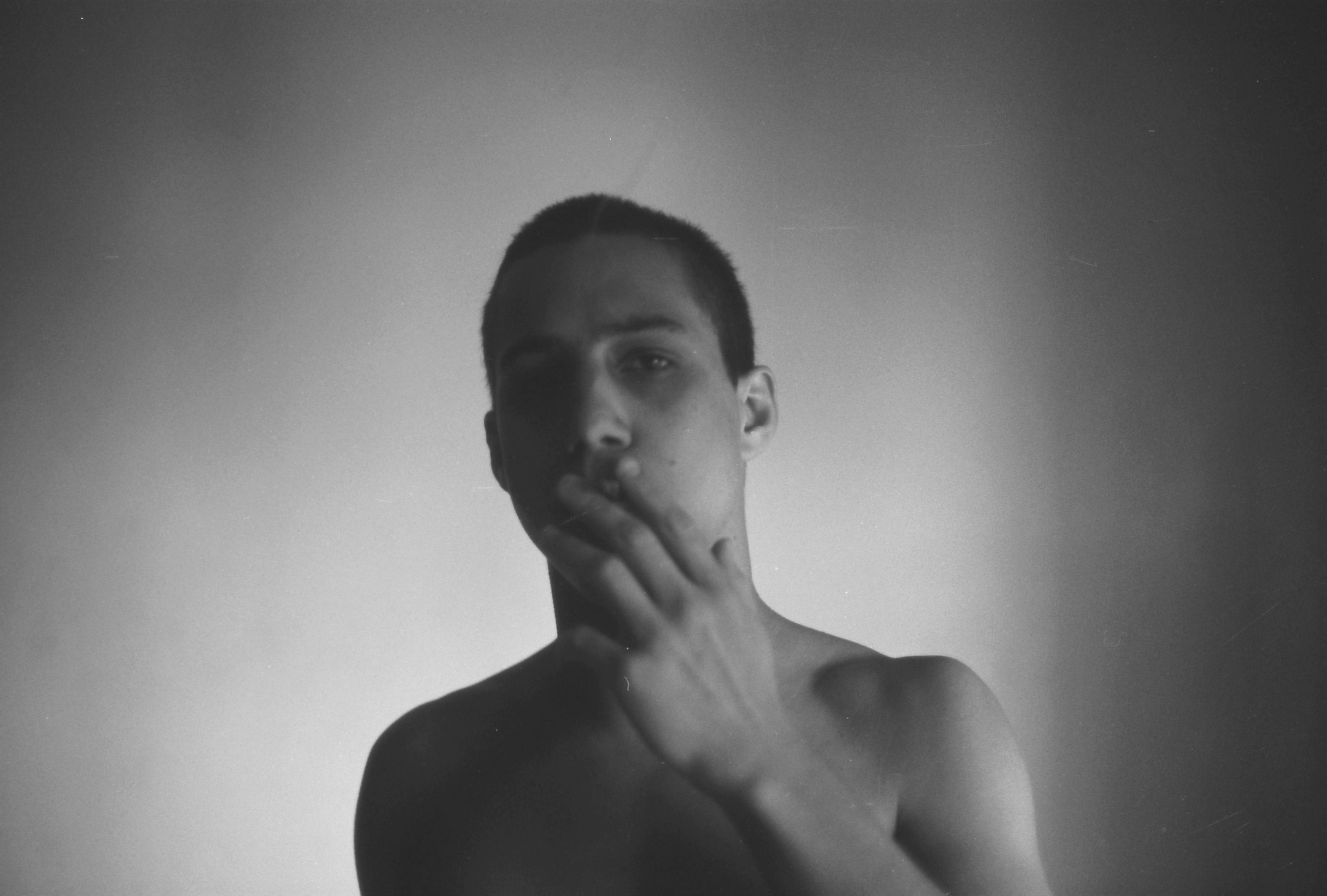 Nachito
2/3
copy Analog photography.
Fine art print.
30x45 cm 2017
"Ronda Nocturna". Video 1080PX. skaters: Agustín y Nacho. Buenos Aires, 2017. Dante Litvak y Fabro Tranchida. Los Picoleto