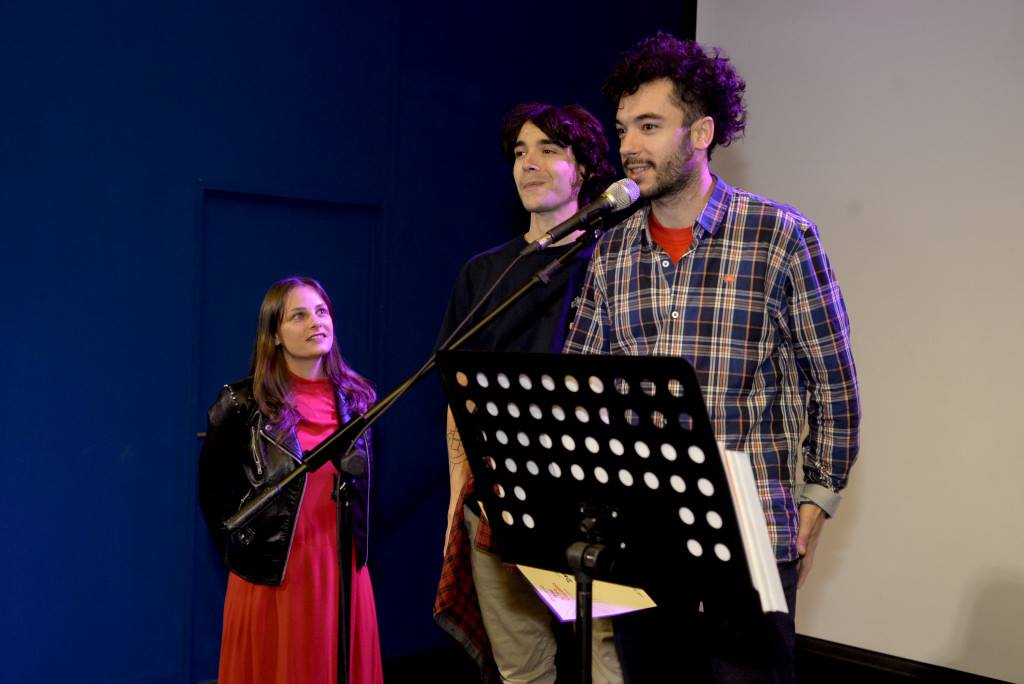 2018
"Carro N 6 (versión II)"

Instalación. Pieza que obtuvo la Mención de Honor del Premio Itaú 2018, Buenos Aires.
En 2018 obtuvimos una Mención de Honor por nuestra instalación "Carro Nº6", finalista en el Premio Itaú 2018 y que puede verse hasta el 1 de julio en la Casa Nacional del Bicentenario. Esta nueva instalación es una continuación del proyecto "Navajeros" que desarrollamos en España gracias a la Beca de la Colección Oxenford, generando 3 exposiciones en Madrid y San Sebastián con el material.
Durante 2017 nuestro trabajo en Euskadi se basó en fotografiar los modos de organización y vida de distintos grupos de jóvenes queer-punk que toman fábricas en las afueras de Bilbao y re-actualizan la iconografía de los quinquis de los 80 *.
Casi rampa de skate la instalación actualmente expuesta es también la pira de unos restos rearmada a partir de la demolición de un cuarto adolescente. Cuenta además con material de nuestra residencia en España. Fotos analógicas y otros guiños de la cultura queer-punk de Bilbao.
***
In 2018 we obtained an Honorable Mention for our installation "Carro Nº6", a finalist in the 2018 Itaú Award and which could be seen at the Casa Nacional del Bicentenario (Buenos Aires). This new installation is a continuation of the "Navajeros" project that we developed in Spain thanks to the Oxenford Collection Grant, generating 3 exhibitions in Madrid and San Sebastián with the material.

During 2017 our work in Euskadi was based on photographing the ways of organization and life of different groups of young queer-punk that take over factories on the outskirts of Bilbao and re-update the iconography of the quinquis of the 80s.

Almost a skate ramp, the facility is also the pyre of some remnants reassembled from the demolition of a teenage room. It also has material from our residence in Spain. Analog photos and other nods to the queer-punk culture of Bilbao.
---

︎
︎What is it: installation
︎Where?: Casa Nacional del Bicentenario. Buenos Aires.
︎When?: 2018

---